All-in-One Solution for
E-Commerce Success

Take your online business to new heights with Zenventory's powerful yet user-friendly platform. Streamline your e-commerce operations and unlock your full potential.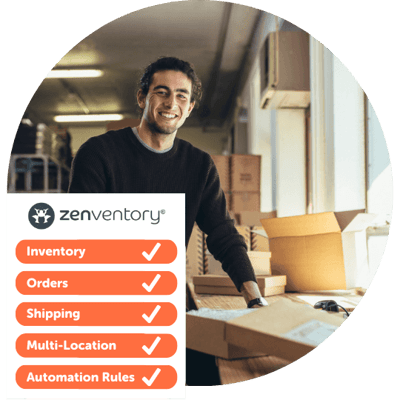 UNLOCK YOUR FULL POTENTIAL
Streamline & optimize your e-commerce operations.

Centralize your inventory
Integrate seamlessly with all your sales channels and keep all your inventory information in one place.

Sync inventory across your sales channels
Sync your inventory data automatically across all your sales channels to ensure you always have accurate inventory levels.

Real-time inventory tracking, alerts & replenishment
Always stay one step ahead. Monitor stock levels, set up automatic low stock alerts, and reordering suggestions.

Multi-warehouse inventory management & allocation
Easily keep track of stock and manage inventory distribution across multiple warehouses, ensuring efficient stock allocation and fulfillment across all your warehouse locations.

Fulfill orders from anywhere from one place
Simplify your order management and fulfillment process. From order creation to fulfillment, use automation rules to lighten the workload, eliminate tedious tasks, and improve efficiency.

Track products with batch & lot numbers
Ensure traceability and maintain control of your products. Track products with batch and lot numbers to help manage warranties or efficiently handle recalls.

Automatic stock updates for bundles & kits
Inventory numbers automatically update to reflect the availability of the lowest stock item, giving you real-time visibility into the actual stock available for sale for bundles and kits.

High speed discounted shipping
Expedite your shipping process through powerful features like batch label printing, automated courier rate shopping, and simultaneous printing of packing slips.

Data-driven insights for better decisions
Make data-driven decisions and drive business growth with our many reports and analytics.

Cloud-based for flexible access
Our cloud-based platform means you can access your inventory data anywhere and anytime. Whether from a mobile device, tablet, or desktop.
GET CONNECTED
Seamless integrations to all major marketplaces and platforms.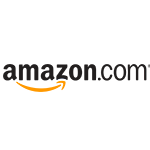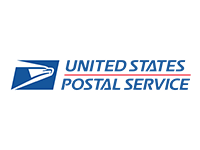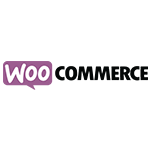 How does inventory management software help online retailers?
E-commerce and omnichannel retailers use inventory management software to help them keep track of their stock levels, streamline the order management process, prevent stockouts, and manage inventory across multiple marketplaces and locations.
How do I know if Zenventory is right for my business?
The best way to see if Zenventory is the right solution for you and your business is to chat with a Zenventory product expert about your specific requirements. Our friendly team will confirm if Zenventory does the job or not. Click here to book a time with a product expert.

Let us know what you need, and we'll tell you if we have it. Period.
What app integrations does Zenventory support?
Zenventory supports integrations with all major carts, marketplaces, shipping carriers, shipping apps, and Quickbooks Online. Our integration with Zapier also makes connecting to their 5000+ app integrations possible. We also have a robust API that is also available for integrations.
How do I get started?
There are two ways that you can get started with Zenventory ...
Ready to unlock your full potential?