Zenventory & BigCommerce:
Scale & Power Your
Multi-Channel Empire

With Zenventory and BigCommerce working together, you can take your online business to new heights of efficiency and success. Arm your team with the best all-in-one operations platform for BigCommerce, and let backorders be your competitor's problem.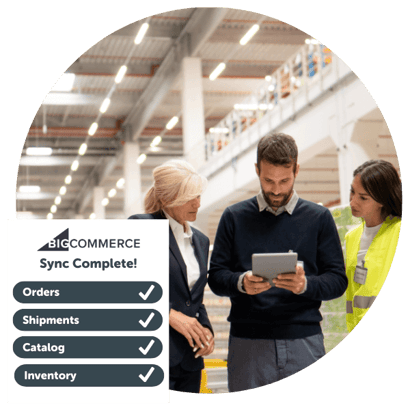 POWER YOUR BIGCOMMERCE EXPERIENCE WITH ZENVENTORY
Designed for Warehouse Users

Multi-Channel Inventory Management
Our platform automatically syncs the inventory levels on all connected sales channels and platforms as quantities change.

Stop Overselling and Overstocking
Automated low-stock alerts and reordering suggestions will help you make data-driven replenishment decisions.

Bundle & Kit Management
Simplify order fulfillment for products with bills of material (BOM), with an automated breakdown of components needed for built-to-order products plus simple work order management for assemblies.

Optimized Picking & Packing
Optimize order fulfillment. Speed up and reduce errors in your picking and packing process with group-based picking and scan verification.

Expedite Your Shipping Process
Expedite your shipping process with batch label printing, automated courier rate shopping, and the ability to print packing slips simultaneously.

Support Your Growth
Our robust and easy-to-use platform scales with you, ensuring you are supported as your business and team grow.

Seamless Integration
Our one-click integration process is as simple as it gets. We also have an exceptional support team that will be there to ensure your success.

Your Team Will Love It
Zenventory is easy to learn, with no per-user charge as your team grows. With everyone working together in one platform, from sourcing to shipping, you'll have real-time inventory intel you can rely on.
OUR INTEGRATIONS
Multi-Channel Ready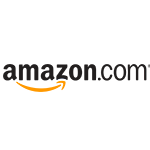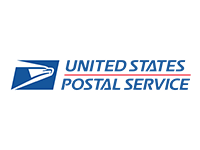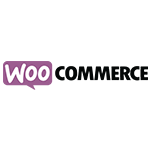 How is Zenventory different from BigCommerce's inventory management tools?
BigCommerce does provide inventory management tools that support inventory management. However, some people find that the tools are limited in some areas. Here are the top reasons businesses decide to use Zenventory's inventory management tools instead of the ones provided by BigCommerce.
Omni-Channel Management
Brands usually sell on more than one channel or platform. For those that need stock levels to be more real-time and automated when there are changes in other marketplaces, a third-party inventory management tool like Zenventory can provide better support.
Automation
If you have a smaller team but process a large volume of orders, Zenventory can be particularly useful because it can help you automate tedious and boring tasks that might otherwise consume somebody's valuable time.
Shipping and Fulfillment
Zenventory provides more than just improved inventory management: Our shipping & fulfillment features are optimized for the warehouse team. Easy to learn and blazing fast to operate.
Which plan from Zenventory supports the BigCommerce integration?
With our Pro and Enterprise plans, you will receive marketplace integrations and multi-channel inventory sync. Along with these plans, you will receive unlimited users and phone support. Check out our pricing page to learn more.
What is the update interval between Zenventory and BigCommerce?
The update interval between Zenventory and BigCommerce is 10 minutes for all functions.
Who do I contact about getting this set up?
To connect your BigCommerce store with Zenventory, you can follow our help article. Or you call our amazing support team. They can walk you through the process. 480-530-2100 x1.
RESOURCES
BigCommerce & Zenventory Integration
Ready to Power Your BigCommerce Experience with Zenventory?