INVENTORY TRACKING DEVICES
Equipment
Tracking devices from barcode scanners to consumer devices can help you get the functionality of a workstation in the palm of your hand. To make it even better, Zenventory works with all devices. Learn more about what devices are best for you below.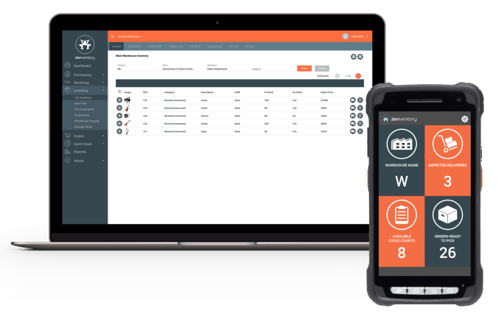 USB / BLUETOOTH
Basic barcode scanners
Basic barcode scanners (USB or Bluetooth) are great for working with high-volume inventory. They also work with our web version and can be used to input data like product SKUs, location codes, or order numbers in place of typing or mouse clicking.
ANDROID
Commercial scanning devices
Commercial scanning devices are the best option for running the Zenventory Mobile app. This is because they have a real barcode scanner in them.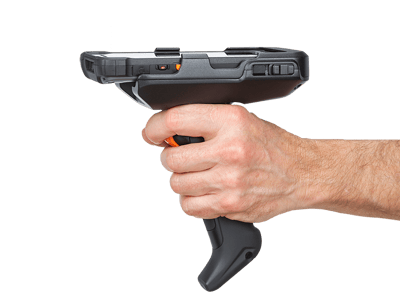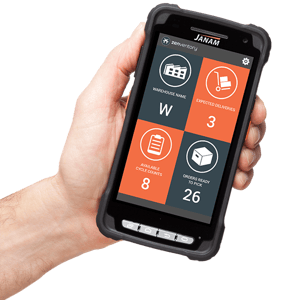 CELL PHONES / TABLETS
Consumer devices
Our mobile app can run on a cell phone or a tablet (Android or IOS).

Unlike the previous equipment options, cell phones or tablets are not ideal for handling high-volume because they don't have built-in barcode scanners. (If you have scanned a restaurant QR code to pull up a menu, you know it is not the fastest.) So, you can use the camera, but it is slower than the barcode scanners or commercial scanning devices.
Get your questions answered!