Zenventory & Zapier:

Automate Everything.

Manage inventory, orders and shipping seamlessly with Zenventory and trigger custom automations in any of Zapier's 5,000+ supported apps.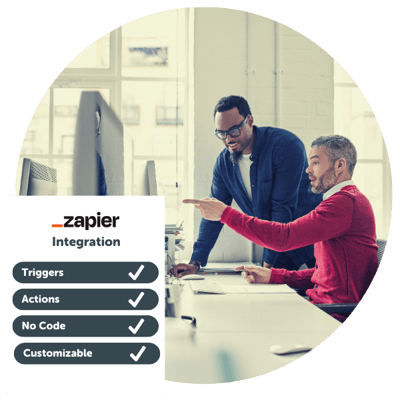 IT'S ELECTRIFYING
Zenventory + Zapier =
⚡
Zenventory is an all-in-one platform for e-commerce operations success that helps you manage inventory management, order fulfillment, and shipping. Zapier is a no-code automation engine that connects to almost everything. With 5,000+ apps supported, Zapier provides a simple way to integrate all your apps to Zenventory.
SUPERCHARGE YOUR ZAPIER EXPERIENCE WITH ZENVENTORY
Empower your multi-channel e-commerce operations.

Easily integrate Zenventory to any app supported by Zapier, with no code required.

Use triggers from Zapier to run actions in Zenventory.

Use Zenventory data to trigger Zapier events.

Process your data upstream or downstream from Zenventory in Zapier to support highly customized workflows.
Why use Zapier instead of Zenventory's direct integrations?
Zenventory's native integrations are perfect for typical ecommerce scenarios involving the most popular marketplaces & shopping carts. But for unique / custom workflows, or to connect platforms that are not supported by Zenventory's direct integrations, Zapier is the ideal solution.
Is Zapier free?
Zenventory includes Zapier integration at no extra charge on all rate plans. Zapier itself offers free or paid plans, depending on your volume and desired update interval.
Who do I contact for support in setting this up?
The Zenventory Support Team is happy to answer general questions about setup and the capabilities that exist on the Zenventory end. For Zapier specific questions, check out their Help Center.
Ready to empower your multi-channel e-commerce operations?