QuickBooks & Zenventory:

Centralize Your Operations

Zenventory's integration with QuickBooks Online automatically keeps your information like customers, stock levels, vendors, purchase orders, and receipts for fulfilled orders up to date.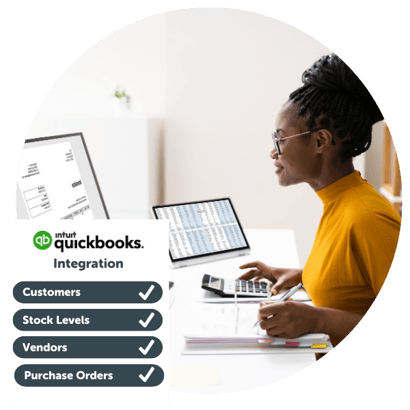 ZENVENTORY + QUICKBOOKS ONLINE = A PARTNERSHIP FOR YOUR SUCCESS!
Say Goodbye to Manual Updates & Synchronize Your Data

Always Have Stock
Plan stock levels more accurately by integrating your accounting and inventory systems. Use the data between the two systems to gain valuable insights to help you understand the best inventory levels for your business - and make plans to meet demand better.

Prevent Overselling with Multi-Channel Order Management
Zenventory makes it simple to import & fulfill orders from all your channels in one place, while keeping QuickBooks up to date with sales receipts or invoices automatically.

A Better Interface, Built for Warehouse Teams
Zenventory's streamlined, efficiency-focused UI is ideal for day to day operations, triggering QuickBooks updates in the background to save on redundant data entry and keep your operations team focused on their core mission.

Customizable Integration with Zapier
Need an even more custom solution for your accounting data? Use Zenventory's Zapier integration with QuickBooks and enjoy full control of field mappings and other behavior.

Location-Based Item Storage
Use location-based item storage to move items around easily and split quantities between multiple locations and warehouses.

Easy to Use & Free Support
Our easy-to-use interface and free technical support make implementing Zenventory the best decision you will ever make.
CENTRALIZE YOUR DATA
Our Integrations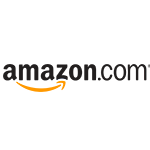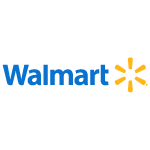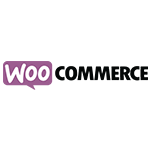 Does Zenventory support QuickBooks Desktop or Enterprise?
Zenventory only integrates with QuickBooks Online and does not have an integration with QuickBooks Enterprise or Desktop.
Which plan do I need for Zenventory?
You can connect to QuickBooks Online with both our Pro and Enterprise plans. In addition to the QuickBooks Online integration, you will also receive unlimited users and phone support with both plans. Check out our pricing page to learn more.
Which plan do I need for QuickBooks Online?
In order to access all the available features with our QuickBooks Online integration, you need the QuickBooks Online Plus plan or above.
You must also have at least 1 account created in QuickBooks Online for each of the following account types as well: Income, Expense, Asset, and Accounts Payable.
What is the update interval between QuickBooks Online and Zenventory?
The update interval for inventory sync is 24 hours. All other actions are event driven and are sent immediately.
Who do I contact about getting this set up?
To connect your QuickBooks Online with Zenventory, you can follow our help article here. Or you can call our support team at 480-530-2100 x1 - and they will walk you through the process.
RESOURCES
QuickBooks Online & Zenventory Integration
Ready to Centralize Your Operations with Zenventory?