ZENVENTORY OVERVIEW
Unlock the Power of Omnichannel Fulfillment

Seamlessly unite all the essential components your business needs to beat the competition.
✓ Multi-channel inventory
✓ Prevent over-selling
✓ Boost order accuracy
✓ Seamless integrations
✓ Streamline shipping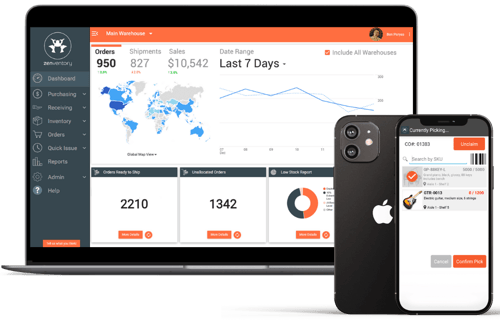 Zenventory makes it simple to maintain a reliable and accurate inventory synchronized automatically across all your sales channels, like Amazon and Shopify. Need to track kits, bundles, lot numbers, serial numbers, or expiration dates? No problem - Zenventory is powerful enough to handle it all.
Transform your inventory management into a strategic advantage with our many features like:
Seamless integrations

Real-time visibility

Item management

Cycle counting

Customized alerts via SMS and email

Par levels

Receive and put away goods

Kitting/bundles/assemblies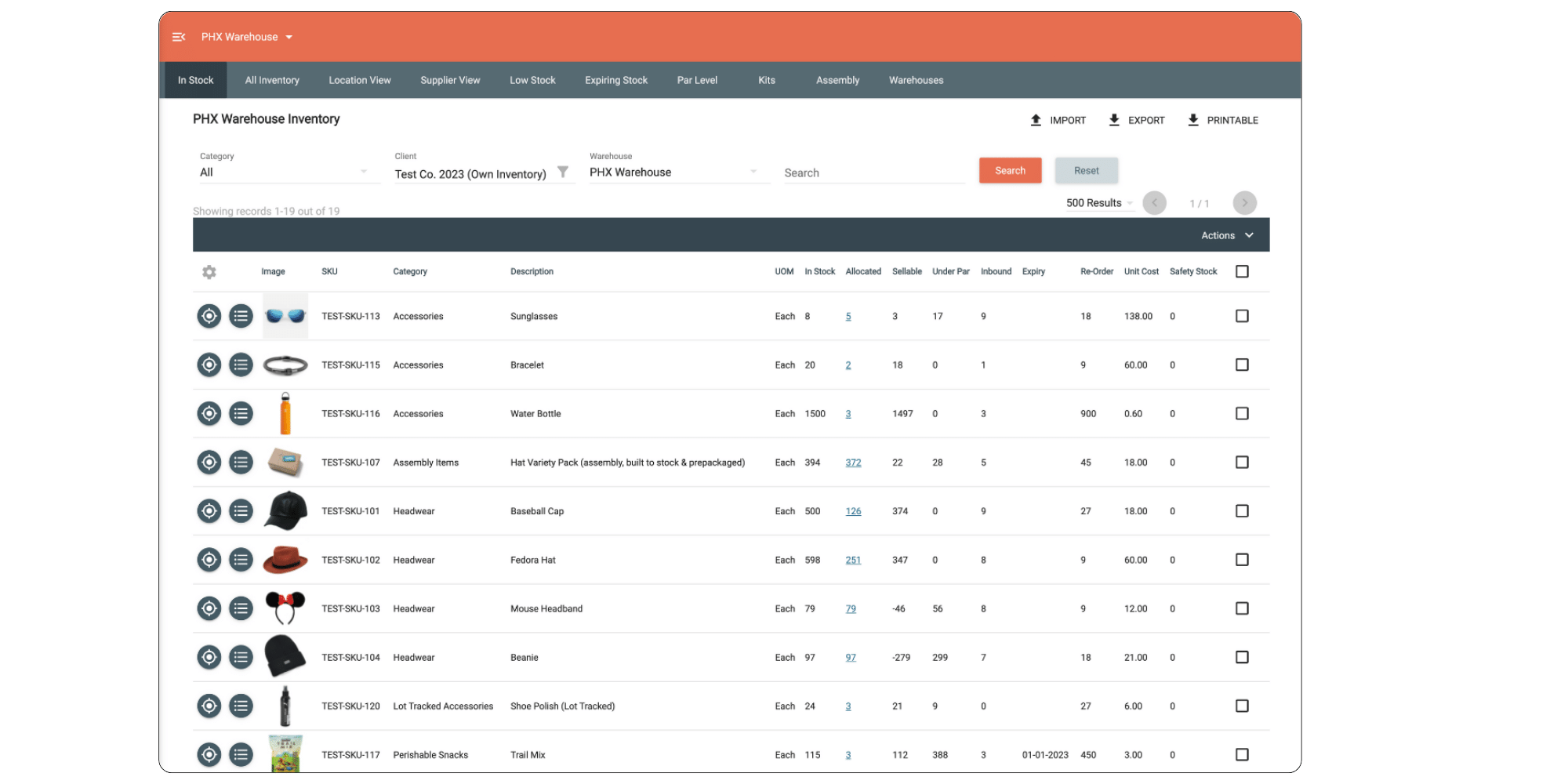 Our software takes the complexities out of managing a dynamic warehouse environment. From multi-warehouse readiness to seamless integrations, Zenventory equips you with the capabilities to manage inventory effectively, improve order fulfillment, and achieve operational excellence.

Enhance efficiency and accuracy within your warehouse with our powerful warehouse management tools, including:
Multi-warehouse support

Robust API

Lot number traceability

Automation rules

Dynamic order tags

Unlimited warehouse users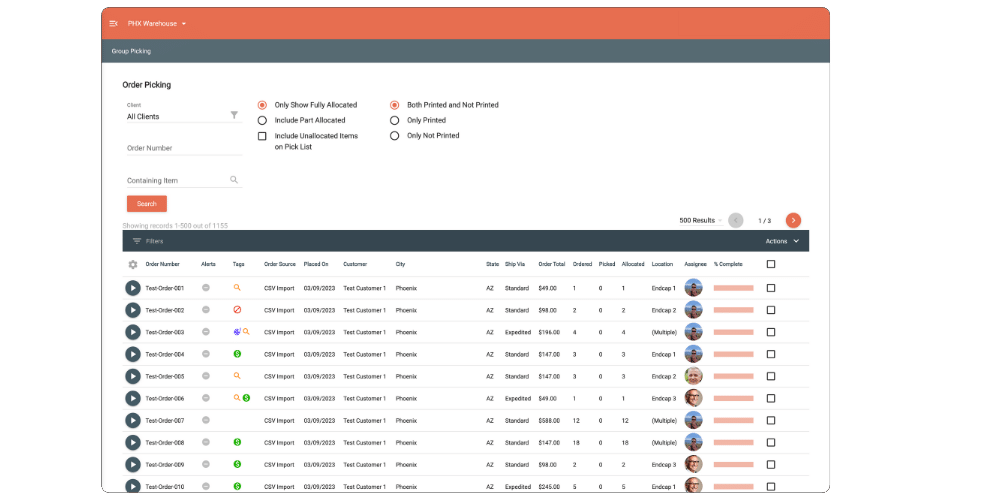 Manage all your orders in one place, no matter where the order came from. Zenventory includes native integrations to all the top e-commerce platforms, with customizable allocation logic, warehouse routing, automation rules, tagging, and more to eliminate manual data entry from your day and accelerate your fulfillment times.

Revolutionize your order management processes and elevate your business with our order management features that help you:
Centralize all orders

Allocate stock strategically

Pick and pack like a pro

Process internal orders

Handle order returns swiftly

Receive order status notifications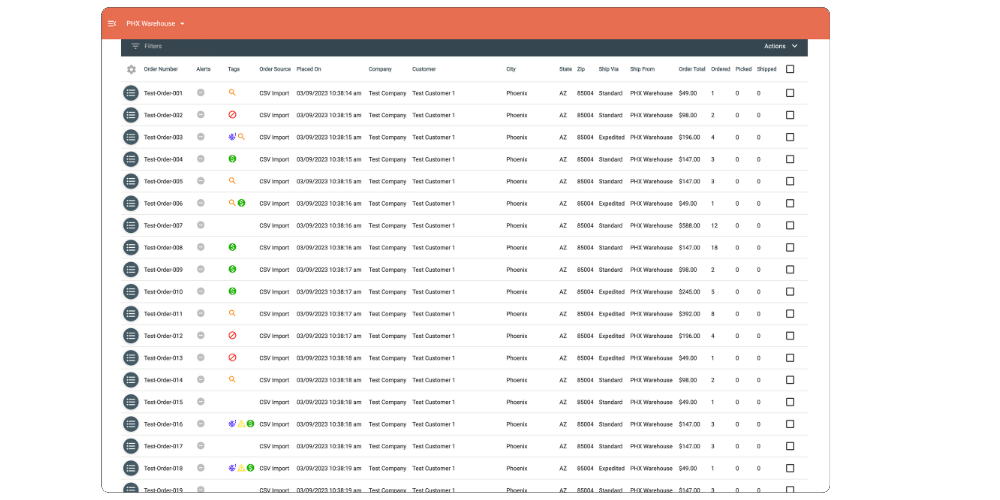 Getting orders out the door quickly is only half the battle: Zenventory helps keep replenishment orders coming when you need them, so you always have stock to sell. Life is easier when you can manage your vendor catalogs, purchase orders, and lead times from the same system where you track your inventory.

No matter how many vendors you work with, with our software, you get more accurate vendor billing, vendor management, and inventory insights to make sure minimum stock levels are continuously updated.
Simplify the replenishment process by utilizing our vendor management capabilities to:
Streamline the receiving process

Create purchase orders

Pay vendors only for items received

Build vendor catalogs

Store items based on default locations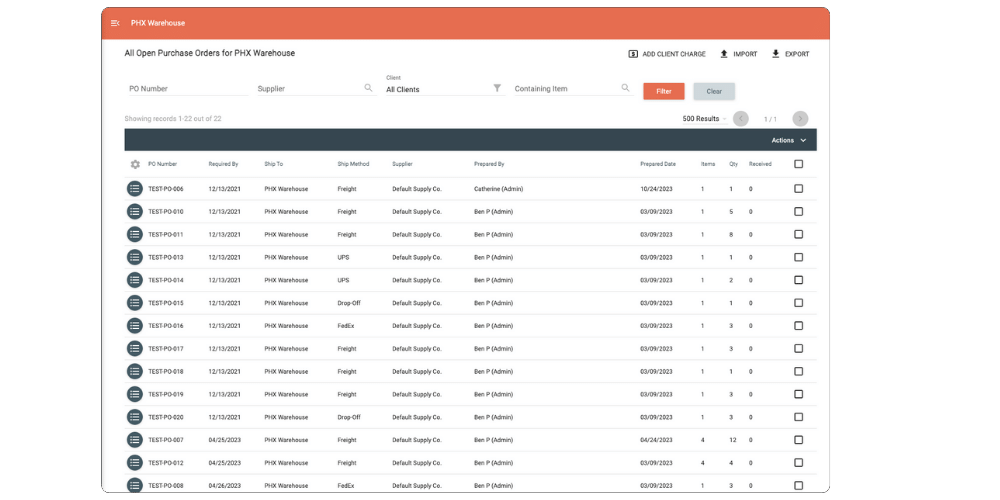 Print shipping labels using Zenventory's integrated batch shipping engine, with deeply discounted USPS pricing and rate-shopping features to help you assign the best service for each order. If you already have a shipping app you love and need better inventory features, Zenventory also integrates perfectly with ShipStation, ShippingEasy, and ShipWorks.
Streamline your shipping operations and gain access to the lowest USPS prices out there, as well as:
Auto select lowest rate

Batch label printing

Address validation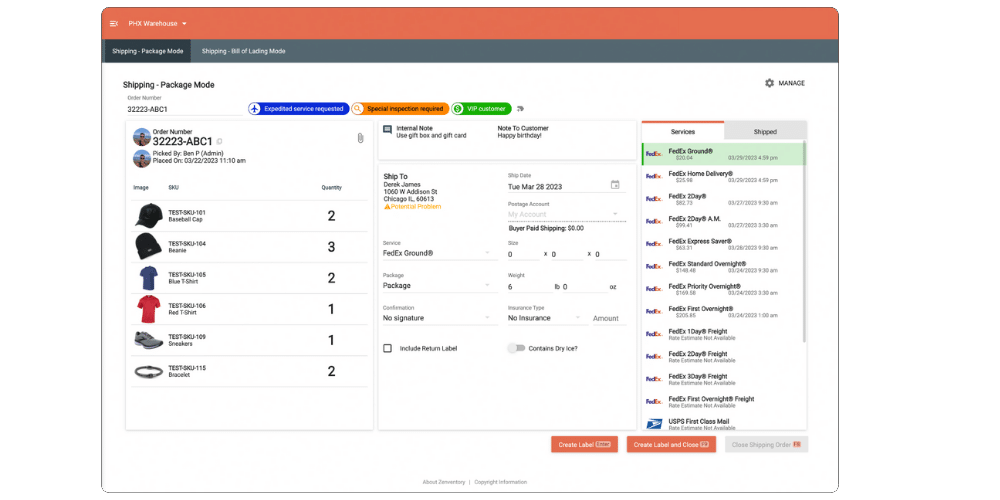 Zenventory's available delivery management app handles the entire warehousing-to-delivery process, from capturing digital signatures for proof of delivery to tracking order statuses.
Full chain of custody from the warehouse to the point of delivery with:
Digital signatures

Advanced routing features

Track delivery status

Companion mobile app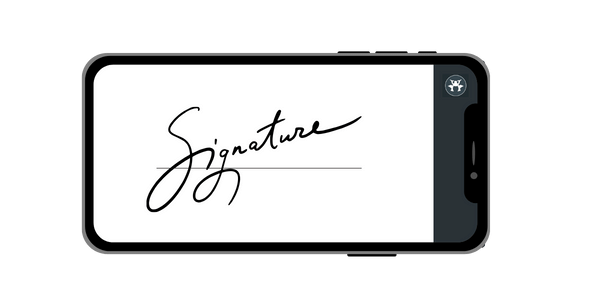 Take Zenventory's technology with you with our universal app that supports Android and iOS devices. Let our app help you and your team find real-time stock locations, handle paperless order picking, conduct cycle counts, and receive new stock right where it arrives. Plus, streamline processes with barcode scanning - no more typing, just zapping for smooth operations.
Increase productivity with our mobile app features:
Search for real-time item locations

Paperless picking

Complete cycle counts

Receive new stock

Barcode scanning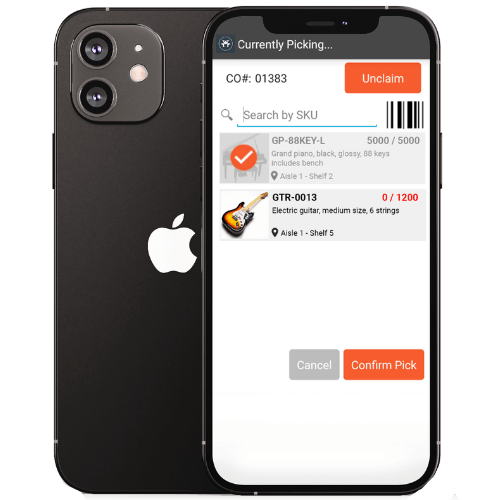 With Zenventory, gain a bird's eye view of your business with our reports and analytics. Our reporting tools provide a clear and actionable view of your inventory, order fulfillment, and operational performance.

Uncover trends, identify opportunities for improvement, and optimize your business strategies with over 50 reports covering inbound, purchasing, inventory, fulfillment and shipping.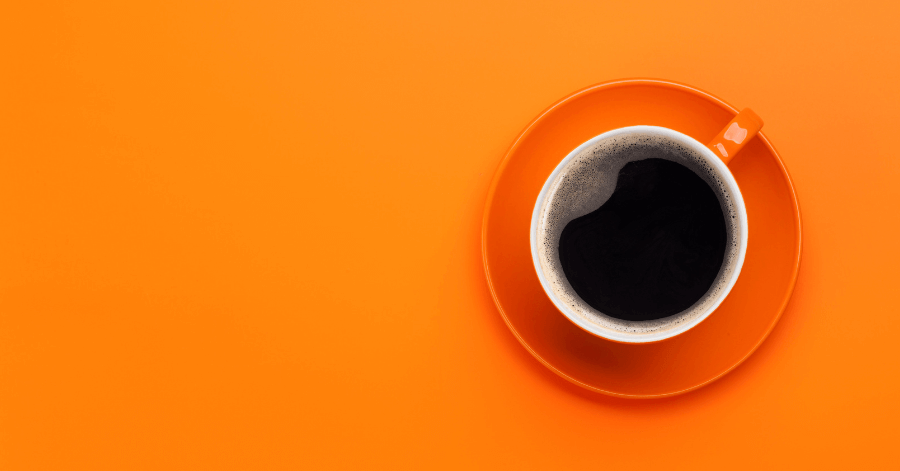 "Not all inventory systems take care of everything needed to run a business, Zenventory does."
Read how Hawaii Coffee Company implemented lot codes, gained control of multiple warehouses, and saved up to 3 hours per day with Zenventory.
Is Zenventory free?
Zenventory is not free, but we do offer a 14-day free trial. No credit card required.
For our free trials, we also provide a complimentary meeting with our lead technician / onboarding manager to help you configure your free trial from the very beginning so you can get a lot more out of it.
Interested in a free trial? Let us know by contacting us here.
Does Zenventory require a separate shipping app?
Nope! Zenventory is an all-in-one system that provides a one-stop solution for all your inventory, order fulfillment, and shipping needs.
You do not need a separate shipping software. However, if you have a shipping software that you love, but are looking to improve your inventory and order management features - Zenventory can help with that too!
How much does Zenventory cost?
What is Zenventory's support like?
At Zenventory, we know that outstanding customer support goes beyond automation and canned responses. That's why we take immense pride in our world-class support team - a team of real, life humans who are ready to go the extra mile for you.
With our dedicated human support team, you can trust that your concerns will be heard, your issues understood - and your problems resolved.
Don't believe us? Test us by calling: 480-530-2100.
Does Zenventory charge for each integration?
Zenventory's Pro and Enterprise plans support unlimited seamless integrations. Yes, you heard that right - unlimited.
How do I know if Zenventory can help me?
See how Zenventory can solve your challenges