Vendor Management.
Now Streamlined.
No matter how many vendors you work with, with our software, you get more accurate vendor billing, vendor management, and inventory insights to make sure minimum stock levels are continuously updated.


* Free trial is 14 days. No credit card required.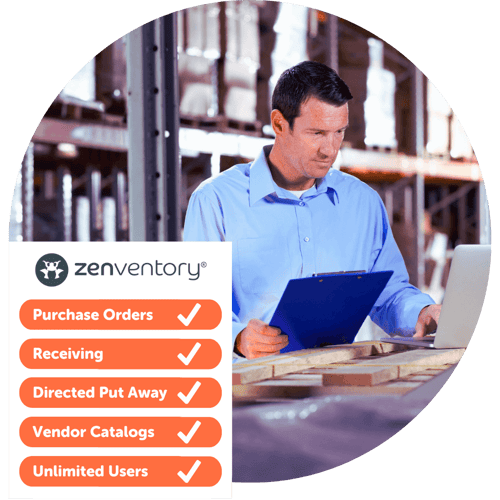 FEATURES
Vendor Management

Streamline Your Receiving Process
Receiving against purchase orders is smart because your warehouse team will know exactly what should be delivered, and you can be alerted right away if there is an anomaly. Once a purchase order is created, it is available to the warehouse team to view and receive. Warehouse staff can partially or fully receive goods against purchase orders. If purchase orders are not fully received, they remain open until either closed or fully received. Of course, you can receive goods on the fly without a PO too.

Order Goods from Suppliers with Purchase Orders
Zenventory's purchase order processing ensures that you pay vendor invoices based on the items actually received. After entering or importing purchase orders into Zenventory, warehouse operators can receive goods against the purchase order with the actual quantities received and keep incomplete POs open for further receiving later.

Create Vendor Catalogs
Create vendor catalogs by relating your items numbers or SKUs to the supplier's item numbers. Set item costs by vendor, order minimums, and supplier lead times. If the same item is purchased from multiple vendors, Zenventory can help you make smart purchasing choices to replenish your stock.

Directed Put Aways
No longer hunt around offline to try and figure it out. Our system tells you where you should store items based on either the defaults you set or what location already holds the items you are trying to put away.
GAIN INSIGHTS
Vendor Management Reports
Our software provides the following up-to-date reports on Vendor Management:
Purchasing Reports

POs By Vendor Summary

POs By Vendor Detail

POs By Category

POs By Item

Receiving Reports
Received By Vendor

Received By Date

Serial Numbers Received

Purchase Orders Received