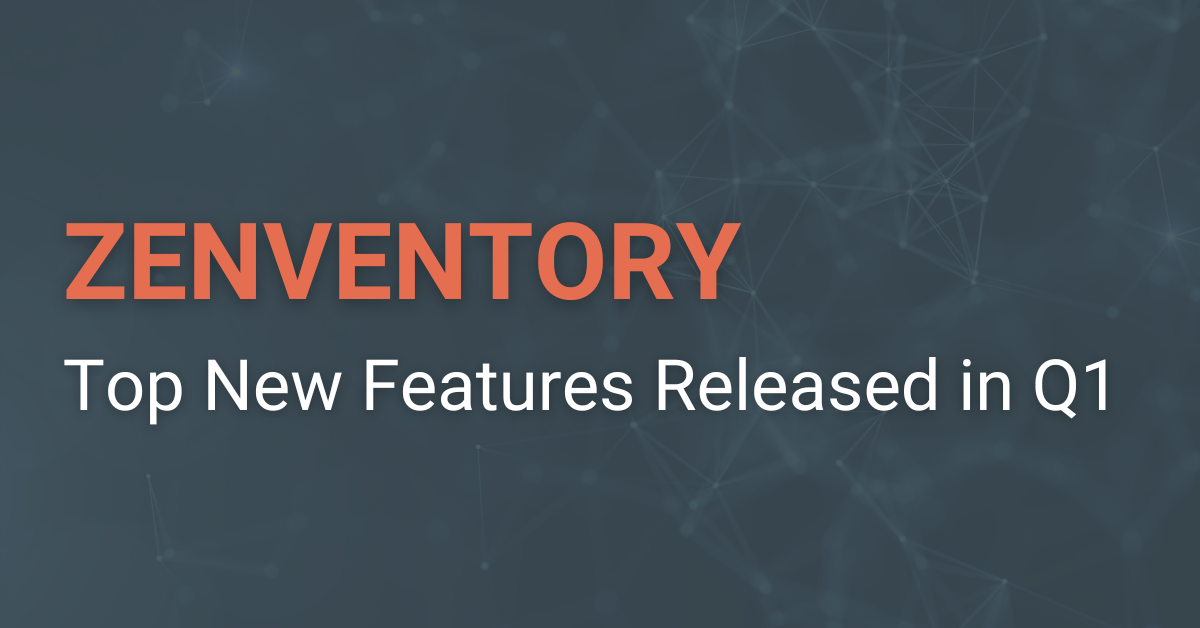 As we wrap up the first three months of the year, we are excited to share a recap of some fantastic new features our product team worked tirelessly to bring to life. From dark mode to a new UI for the Ship screen, our Q1 updates have made managing e-commerce operations easier than ever before.

Here's a look at just some of the new features we added in the first quarter of 2023...


Table of Contents
Dark Mode
New REST API for Item Catalog Management
Group Picking
Serial Number Visibility
Automatic Redirection of Orders
Reorder Automation
Shipping

Dark Mode is Now Supported!
One of our most exciting updates that has our customers buzzing is Dark Mode. This feature has been a popular request for some time. Now, with dark mode, our users can enjoy a more comfortable experience using our application while reducing eye strain.

New REST API for Item Catalog Management
Another new feature that our team and customers are excited about is a new, more powerful endpoint for item management. Now, our customers can pull data on existing items, create new items, and update existing items in the catalog entirely via the API with tons of available filters and sorting options.

This powerful tool also has proven to be a game-changer for our customers by streamlining processes and increasing efficiency. With the ability to automate manual work and push updates to our API (scripted, automated), managing item catalogs has never been more effortless. This automation allows our customers to focus on what matters - growing their business.
Optimized Group Picking
Group picking has received a boost with a new feature added in the first quarter of this year. With our latest group picking update, the columns on the group pick screen are now sortable. This makes it easier for pickers to navigate through the list efficiently. But that's not all. The sequence displayed on the screen is now maintained in the printed group pick list, which is a game-changer.

This feature is especially helpful when sorting by location, as it helps to orchestrate an efficient walk path for pickers. With this new feature, group picking has become more streamlined, and the entire process has become much easier to manage.
Serial Number Visibility
With our serial number visibility enhancement, users can now easily view and drill down into stock by location. Additionally, users can access custom metadata from the Inventory screen without needing to run lengthy reports. This translates to streamlined inventory management for our customers that is both speedy and effortless.
Automatic Warehouse Assignment for Orders
Our team has added a new setting to help our customers with multiple warehouses. Routing orders to specific warehouses for fulfillment can now happen automatically based on business rules, such as if the initial allocation warehouse has insufficient stock.

This automatic reassignment function saves time and eliminates the need for manual intervention to make sure that customers receive their orders on time, every time.
Reorder Automation
A new bulk action was added to our Inventory system, which allows our customers to mass-select up to 500 items for reordering in just one go. Our system will then intelligently generate as many purchase orders as necessary to the appropriate suppliers based on the supplier catalog. Then, our system will calculate a reorder quantity recommendation using current sellable quantities data and configured par levels to ensure that the right amount of stock is always at hand.

Finally, our system also has the option to skip ordering specific items if the system determines that the item is already well-stocked.

This new reorder automation feature makes stock replenishment easier and more efficient, saving our customers valuable time and effort.
Overhauled UI for Ship Screen
As our final feature to highlight in this roundup, the Ship screen has been overhauled to make it even more user-friendly and efficient. This new update gives better visibility to all available shipping rates across all carriers. This means there are more options to choose from, and rates are more easily comparable to find the best deal.

Our team has also added more detail on order items, making it easier to see exactly what's being shipped and track each item's progress. This level of detail is crucial for anyone that wants to improve accuracy in the shipping process and ensure customer satisfaction.
Here's to An Even Better Q2!
The new features in this roundup are just a sliver of all the great features and improvements our team has made so far this year - and we are just getting started.
Talk to a Product Expert - Today!
Are you interested in a product tour by one of our experts? Fill out the form below to learn more.